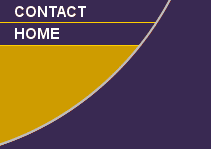 Ch. Alcyn's Bayou Bijou, DOM "BeeBee"
AKC: WP44139104 Sex: Female Color: Brindle DOB: 8/27/1992
Owners: Cyndi & A. L. Parker, Jr. & Brenda Stuckey Breeders: Cyndi & A. L. Parker, Jr.
"BeeBee" is a black brindle granddaughter of Buster Brown. She was sired by Am/Can Ch. Ell Bee's Son Of BIS, out of a Carbara-bred Buster daughter that wasn't shown.
She was bred and owned by Cyndi and A. L. Parker, Jr. and co-owned by myself. She was shown and quickly finished by Beau Galle, winning majors at the Houston Boxer Club Specialty and Best of Winners. At the big Oklahoma Circuit, she finished from the Open Brindle class and went Best of Breed over many top specials. I also showed her to several Breed wins while waiting for her to go to the big shows with her handler. She was only shown one time as a Special and won the Breed.
She was bred for the first time to ICh. Breho Sanjac E Z Travlin, SOM "Easy" and produced a litter of four, three of those four puppies went on to finish their championships. The most recent of her puppies to finish was Gloree Bee, qualifying BeeBee to receive the Dam of Merit award from the American Boxer Club.
Ch. Breho E Z Gloree Bee "Gloree Bee"
Ch. Breho E Z Breezee Bee "Breezee" -- owner Charles Kelly
Ch. Breho E Z Cau'cha Lookin "Tazz"
Wrigley Breho Shay's Mr. Wrigley
For her second litter, she went to Ch. Heldenbrand Trail Blazer, CD and decided that since mom only kept one puppy, she would only HAVE one puppy, but what a puppy she is!
Am/Can Ch Breho I Bee Blazin, DOM "Lizzee" -- lives up to her name and seldom slows down.
Am/Can Ch. Ell Bee's Son of Bis, CD

Ch. Ell Bee's Just Watch Out, SOM

Ch. Moreleen's Al-Le-Lu-Ia, SOM, LOM

Can Ch. Ell Bee's Young Kipper

Ch. Dasel's Spring Fantasy, CD, DOM

Am/Can Ch. Moss Wood's Zinger Zapper, SOM, LOM

Dasel's Cristel Star, DOM

Ch. Alcyn's Bayou Bijou, DOM

Carbara Breho Show Tyme Hope

ICh. Ell Bee's Sooner Bee Travlin, SOM

Am/Can Ch. Ell Bee's Son of Bis, CD

AM/Can Ch. Bellcrest Just It From Ell Bee

Carbara's Dealers Choice

Ch. Janeda's Stage Door Johnny

Ch. Niklof's Carbara Sassafras
Tuesday, August 22, 2006
This morning at 9 while she lay calmly with her lovely gray head in my hand, a much younger spirit opened her beautiful brown eyes & looked across the years to see Buster Brown standing dignified and waiting and a big silly Easy running and leaping with joy at the sight of her now running towards them. With Bee Bee again licking Buster's face and Easy dancing around them, I lost sight of them through my own tears for having to be the one to stay behind to wait to join them once my work here is done and all their younger ones cared for and happy. Today this world is a much emptier place since the one truly perfect Boxer & friend needed to move on with out us. She left us with her collar and her love and 3 generations of beautiful champions and a much better idea of what true beauty and courage really are. Run swiftly to those beautiful boys, my dearest love and remind them who is the true Queen and always the boss of them. Glance back at us occasionally and know that Dad and I will miss you with every breath we take and that you were always a constant joy to us. We are so proud of you and we will miss your conversations with us. Lizzee will try to do her mom proud, but she will miss you and look for you. Our birthday gift to you was a few days early.......it was to set you free......we love you.
Ch. Alcyn's Bayou Bijou, DOM "BeeBee"
August 27, 1992 - August 22, 2006
Thank you for making our lives a better place.