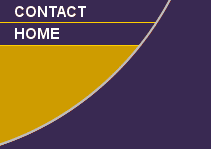 Ch. Breho LoneStar Hearts Afire "Charlotte"
AKC: WP37400502 Sex: Female Color: Fawn DOB: 10/06/1991
Owners: Brenda Stuckey & Kevin Andry Breeder: Kevin Andry
"Charlotte" I co-owned with the late Kevin Andry. We had the great pleasure of watching her go Winners Bitch and Best of Winners for 5 points at the American Boxer Regional Specialty Show held in Houston, Texas in 1992.
Two weeks later, she was again Winners Bitch at a Georgia Specialty for 4 points. She won another 4 point major soon after, and finished here in Louisiana with her final 2 points.
She is the dam of 3 Champions thus far. Included in these is my own Ch. LoneStar Breho Kitty Hawk "Hawk", who is ICh. Ell Bee's Sooner Bee Travlin, SOM "Busterís" 8th Champion and Breho LoneStarís Last Hurrah "Hannah", a fawn bitch sired by Ch. Shieldmontís Letís Make A Deal, SOM, LOM "Dealer" owned by Alec Adams (AAdams Boxers).
Ch. Heldenbrand's Heart Breaker, SOM

Ch. Heldenbrand's Jedi Knight

Ch. Heldenbrand's Kansas Twister

Misty Mountain Rhodes

Ch. Wheatland's Gem V Heldenbrand

Ch. Holly Lane's Dream Peddler, CD, SOM

FoxFire's Honey In The Hay

Ch. Breho LoneStar Hearts Afire

Heldenbrand's Breho Bonfire

Ch. Heldenbrand's Trail Twister

Ch. Heldenbrand's Jedi Knight

Peckham's Lady Phaedra

Ch. Tambell's Quest V Heldenbrand

Ch. Holly Lane's Dream Peddler, SOM

Tambell's Enchantress