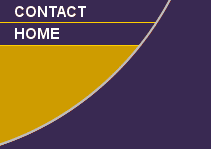 Ch. Crysto's Satin Image of Breho "Emilee"
AKC: WP97752103 Sex: Female Color: Fawn DOB: 05/11/2000 DOD: 10/08/2006
Owners: Brenda Stuckey & Tony Finney Breeders: Tony & Crystal Finney
Sired by Multi BISS winner Ch. Crysto's Image of Arriba, SOM "Gus" and Crysto's Satin Touch, a pretty, plain fawn girl bred by Tony and Crystal Finney and now owned by Jeff Yocca. Emilee is co-owned by Brenda and Tony and will be living in good old Louisiana, with her grandsire "Easy". My thanks to Tony and Crystal, always dear friends and to Jeff for starting this little one out right!
Ch. Crysto's Image of Arriba, SOM

Ch. Arriba's Talisman Ego, SOM, LOM

Ch. Tejelo's Reflection of Hunter, SOM

Ch. Talisman's Arriba Sonata

Can Ch. Sig's Shooting Star

Ch. Arriba's Footloose, SOM

Sig's Tootsie Pop

Ch. Crysto's Satin Image of Breho

Crysto's Satin Touch

GP3

GGP5

GGP6

GP4

GGP7

GGP8
SHOW WINS

11/17/2001 -- D'Arbonne KC, WB

11/25/2001 -- Saline County KC, WB

01/05/2002 -- Nolan River KC, BOW/WB

01/18/2002 -- Mississippi State KC, BOS/BOW/WB

02/03/2002 -- Southeast Arkansas KC, BOW/WB

03/22/2002 -- Dallas Boxer Club, BOW/WB Major

03/30/2002 -- Brazos Valley KC, BOW/WB

04/06/2002 -- San Jacinto KC, WB

04/07/2002 -- San Jacinto KC, BOS/WB

05/25/2002 -- Louisiana KC, BOW/WB Major NEW CHAMPION