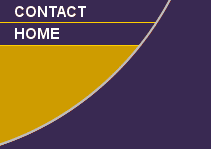 Am/SKC/ICh. Breho Sanjac Travlin Fancy "Holly"
AKC: WP52218903 Sex: Female Color: Brindle DOB: 12/12/1993 DOD: 02/28/2004
Owners: Breeders:
"Holly" is a flashy medium brindle bitch that started off her show career at the tender age of 6 months and a day. Her first weekend out, she won points each day, and the Breed over her own handler's Special! She was to repeat this on several occasions! She was handled to most of her wins by Beau Galle, with me winning her last 4 point major.
ICh. Ell Bee's Sooner Bee Travlin, SOM

Am/Can Ch. Ell Bee's Son of Bis

Ch. Ell Bee's Just Watch Out, SOM

Ch. Dasel's Spring Fantasy

Am/Can Ch. Bellcrest Just It From Ell Bee

Ch. Ell Bee's Just Watch Out, SOM

Bellcrest's Encore, DOM

Am/SKC/ICh. Breho Sanjac Travlin Fancy

Ch. Rain-Tree's Can't Touch This

Ch. Heldenbrand's Trail Twister

Ch. Heldenbrand's Jedi Knight

Peckham's Lady Phaedra

Ch. Heldenbrand's Hearts Desire

Ch. Heldenbrand's Heart Breaker

Heldenbrand's Jetta Jovina DOM
This warm sunny day was a great one for Holly. Although she was stiff and in pain while she was trying to get up and out of her bed early this morning, the sun felt so good to her after a week of cold rainy days that she just stood outside and soaked it up and took a little walk around the yard before coming back inside with me for her collar and leash to go for a ride. After an hour in the van, we walked on the grass at the new Lefebvre clinic that now houses some of the same people that brought her into this world by C-section over 10 years ago. Then we both sat in the sunshine on a pallet in the van while waiting on our friends to finish up what they were doing so they could join us. The sun felt so good to both of us as we watched the birds and Holly climbed on my lap to see the people passing by with their small dogs. She nudged me several time as if trying to understand my tears on such a beautiful day. She pushed into the opening of the door to greet our 2 friends and she basked in their petting and their compliments of her graying beauty and the praises of what a very good girl she is as she settles in my lap for another nap in the sun. When she wakes from her nap, she will no longer be stiff and no longer be in the pain that made her tremble and whimper when she struggled to rise from her bed. From this nap she will wake to no more rain and cold, but delighted to see once again, her sire, Buster Brown, her dam, Chessie, her niece, Gloree Bee, and her daughter Brandy, who had gone on ahead of her to explore new found joy and peace. As the daffodils bloom near the fence in my long row of memories, I catch the sound of a hauntingly familiar bark from days long gone and from the corner of my eye and believe I see a brief glimpse of several Boxers streaking around the corner of the yard, but I do not stop my monotonous work just yet.
I believe when all my work here is eventually complete, I will be able to join them all in their rambunctious play as they wait for me at the foot of the Bridge.
Holly, I love you, my beautiful sweet perfect girl.