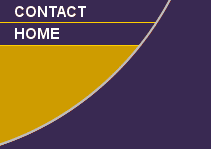 Ch. Breho Too Hot To Handle "Marlee"
AKC: WS09938801 Sex: Female Color: Fawn DOB: 09/13/2004
Owners: Brenda Stuckey, Terri Galle, Roberto Elinan Breeders: Brenda Stuckey & Terri Galle
We think our Marlee is something extra special! When your Dam is "I Bee Blazin'" and your Sire is "Fire Lord", then you just KNOW Marlee is BREHO TOO HOT TO HANDLE!!!!!!
Marlee's first venture into the ring was when she was not quite 5 months old at the Dallas Boxer Club Match where she went on to be awarded Best Puppy in Match and then Best In Match with Brenda handling.
She placed in her 6-9 Futurity class at ABC in May and then started off on the road with Terri with a BIG BANG! Her first points were May 30, 2005 on her first show weekend from the 6-9 class with a 3 point major at the Seminole Kennel Club show under Judge Doris Cozart. Entered in Texarkana in June of 2005, she added a point under Margaret Downey. Then going out again in July, 2005 at Oklahoma City Kennel Club, under Judge Ms. Dorothy Nickles, 2 points, then Sedalia Kennel Club, Judge Mrs. Anita Cuneo, 2 points., Houston Kennel Club, Judge Mrs. Judith Goodin, 5 point major, plus Grand Sweeps at Bluebonnet Boxer Club under Judge Mrs. Barbara Bogan! She wrapped it up all neatly by winning her last 2 points in Hot Springs, Arkansas with a Best of Breed on the day she finished under Mrs. Houston Clark!
Marlee lived briefly with co-owner Roberto Elinan, before his apartment in the Atlanta, GA area was restricted to small dogs. She then returned home to be shown by Terri and to live at Breho and to share her love with us all. We are expecting more great things from this lovely girl! Marlee has been Holtered 3 times with excellent results and Doppler Cleared, no murmurs. Hips OFA Good.
Ch. HiMaster's Regal Fire Lord, CD

Ch. Bayview Strides Ahead, SOM, LOM

Ch. Bridgewood's B K Kahuna SOM, LOM

Ch. Glenroe Tequila Sunrise, DOM

Ch. High Crest's Chances Are

Ch. Rosend's Corporate Raider, SOM

High Crest's Amazing Grace

Ch. Breho Too Hot To Handle

Am/Can Ch. Breho I Bee Blazin, DOM

Ch. Heldenbrand Trail Blazer, CD

Ch. Heldenbrand's Trail Twister

Heldenbrand's Rennisance GG, CD

Ch. Alcyn's Bayou Bijou, DOM

Am/Can Ch. Ell Bee's Son of Bis, CD

Carbara Breho Show Tyme Hope
SHOW WINS

02/12/2005 -- Dallas Boxer Club, Best Puppy/Best In Match

05/10/2005 -- American Boxer Club - Futurity, 4th 6-9 mos

05/30/2005 -- Seminole KC, WB 3 point Major

06/12/2005 -- KC of Texarkana, BOW/WB

07/03/2005 -- Oklahoma City KC, WB

07/10/2005 -- Sedalia KC, WB

07/22/2005 -- Houston K C, WB 5 point Major

07/25/2005 -- Bluebonnet Boxer Club, Grand Sweepstakes/Best Puppy/RWB

10/01/2005 -- Hot Springs KC, BOS/WB

10/02/2005 -- Hot Springs KC, BOB/BOW/WB NEW CHAMPION