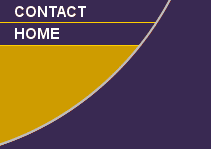 GCHP. CH. Breho Fortuity Shared Treasure, DOM, CD, RI, FDC, RATO, CGC, TKA, CA
"Millee"
AKC: WS35462201 Sex: Female Color: Fawn DOB: 08/22/2010
Breeders/Owners: Brenda Stuckey & Theresa Galle & June Sutherlin, DVM
Watch Millee Win Best Bred By in Breed/Variety at the
2011 AKC/Eukanuba National Champioship Bred-By-Exhibitor Group
Millee, at seven months old, entered the ring for her first time at the Dallas Boxer Club March 2011 Specialty. She was Grand Sweeps winner, won her class each day, and was reserve to the majors twice. In her next show in April, she won her first point and followed the next weekend with back-to-back four point majors. At her first American Boxer Club (ABC), Millee won her 6-9 Futurity class, was Reserve Futurity puppy and her regular 6-9 ABC puppy class. Just after ABC, Terri took her to Oklahoma where she again won back-to-back majors to finish her Championship at nine months old. Her first show entered as a Special, she won an All Breed Best in Show, the youngest Boxer in the history of the breed to have this honor. She also finished her Grand Championship at less than ten months of age, again being the youngest Boxer to accomplish this.
At 15 months, Millee was invited to the 2011 AKC Eukanuba Classic Show in Orlando, where she received an Award of Excellence & also Best Bred By Exhibitor Boxer. She went on to win the Bred By Group 1st. She, along with two other Breho bred Boxers, had already won Best in Eukanuba Breeders' Stakes in San Antonio, progressing from there to the Finals in Orlando where she won the Breeders' Stakes Working Group & was also the Eukanuba North American Breeders' Stakes Champion for 2011.
By the end of 2012, Millee had garnered a Best in Show, 66 Best of Breed wins, and 30 Group placements including 9 Group 1sts, 11 Group 2nds, 9 Group 3rds, and a Group 4th, nearly all of which were before she was two years old. A third generation of Terri's breeding, Millee has amazed us by doing so much in such a short time. We adore her sweet loving nature. She has truly been a "Shared Treasure" for Terri, June, and I.
Ch. Illyrian's Trilogy, SOM

Ch. Maxl's Golden Boy, SOM, LOM

Ch. Schoolmaster's Easter Noah, SOM

Ch. Dreamweaver's Gold Lace O' Maxl, DOM

Ch. Dreamweaver's Past Perfect, DOM

Ch. Shadow's Nairobi, Am/Can SOM

Ch. Dreamweaver's Perfect Alibi

GCHP. CH. Breho Fortuity Shared Treasure, DOM, CD, RI, FDC, RATO, CGC, TKA, CA

Ch. Maxlan Breho Treasure Hunter

Ch. Encore's Crimson Tide, SOM

Ch. Bayview Strides Ahead, Am/Can SOM, Am/Can LOM

Encore's Kaleidoscope

Ch. Maxlan's Golden Bit

Ch. Maxl's Golden Boy, SOM, LOM

Ch. Cresther's Spectacular Bit