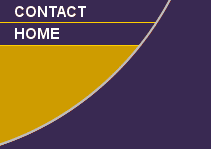 ICh. Breho I Bee Reddee "Reddee"
AKC: WR04824803 Sex: Male Color: Fawn DOB: 10/18/2001
Owners/Breeders: Brenda Stuckey & Theresa Galle
My plain red boy is a joy to me! I showed him as a puppy and won 2 singles on him and then he mostly stayed home while his flashy brother, Shiner was being shown and finished and he stayed at home while his flashy sister Jammee was being shown and finished, then his plain brother Jett was ready for the ring so Reddee took an extended vacation to go live for a year with Maritza and Nicolas Peribonio and was shown to his Peruvian and his Ecuadorian Championships while there with them. I got him back just before the 2004 ABC National Specialty and we started to show him off and on at the end of May whenever Terri or Robert had an open spot for him. His finishing made his dam, "Lizzee" a Dam of Merit.
He won majors under Robert Forsythe and Lin Jensen and other points came from Col Joe Purkheiser, Jean Fornier, Dorothy Hutchinson. My sincere thanks go to his handlers, Terri Galle (who is also his co-breeder and co-owner) and to Robert Chaffin who did so well with him.
In October of 2007, our sweet boy Reddee has gone to live with Angie and Dolan Cook in Wichata, KS and be a playmate for their Shiner daughter who is now 4 years old. Thanks, Angie for letting Reddee come share your home during his retirement. I am sure he will keep the cats and squirrels on the run for you and keep the food bowls clean!
Ch. JEMS Pearl Jam, SOM, LOM

Ch. Bridgewood's B K Kahuna, SOM, LOM

Ch. Telstar's Goodtime Charlie, SOM

Ginger's Gold'n Glow

JEMS Pearl of Manor Hill

Ch. Berena's Tribute to Fa-Fa, SOM

Ch. Manor Hills My Fair Lady

Am/Ecu/Peru Ch. Breho I Bee Reddee

Am/Can Ch. Breho I Bee Blazin, DOM

Ch. Heldenbrand Trail Blazer, CD

Ch Heldenbrand's Trail Twister

Heldenbrand's Rennisance GG, CD

Ch. Alcyn's Bayou Bijou, DOM

Am/Can Ch. Ell Bee's Son of Bis

Carbara Breho ShowTyme Hope