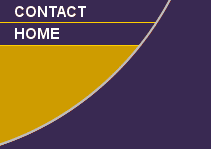 Am/Can Ch. Breho I Bee Shinin', SOM "Shiner"
AKC: WR04824802 Sex: Male Color: Brindle DOB: 10/18/2001
Owners/Breeders: Brenda Stuckey & Theresa Galle
Ch Breho I Bee Shinin', SOM and ICh.. Breho I Bee Reddee were conceived while their mom, "Lizzee" was traveling with her handler and co-owner, Terri Galle. I hadn't counted on her coming into season while she was gone, but of course, she did it anyway! Since Terri and Robert were planning to be in Washington for some shows, Terri and I managed to make some arrangements with Randy Sayler to have Lizzee bred to his beautiful Ch. JEMS Pearl Jam, SOM, LOM. Their litter came on October 18, 2001, and they were a joy! I wanted to keep them all! Since it seemed we had a house full of girls but only one older boy, I decided to hold on to two of the males and perhaps decide later which to keep and which to sell ( Yeah...right! LOL). Both boys are a joy ... you can't look at Reddee without smiling ear to ear, he is such a happy boy and a clown and he makes you smile the whole time he is getting muddy paw prints all over you. Shiner is not quite as rowdy, although very active, he is very loving and sweet.
Terri wanted Shiner shown from the Bred By class after I showed him a few times as a puppy in 6-9. He was shown a total of 13 weekends, in which he won the Bred By Exhibitor Dog class every time but one. He finished up with a 5 point major in Greenville, Mississippi, on January 19, 2003 at one day over 15 months old, also winning Best of Breed over several nice specials. The next day, his first as a special, he again won the Breed and also a group placement Terri and I are very proud of our boy Shiner being a TOP TWENTY contender for both 2003 and 2004 while less than 3 years old! Shiner now shares the sofa and my bed with his dam, Lizzee, and is a joy to have around the house!
Ch. JEMS Pearl Jam, SOM, LOM

Ch. Bridgewood's B K Kahuna, SOM, LOM

Ch. Telstar's Goodtime Charlie, SOM

Ginger's Gold'n Glow

JEMS Pearl of Manor Hill

Ch. Berena's Tribute to Fa-Fa, SOM

Ch. Manor Hills My Fair Lady

Am/Can Ch. Breho I Bee Shinin', SOM

Am/Can Ch. Breho I Bee Blazin, DOM

Ch. Heldenbrand Trail Blazer, CD

Ch Heldenbrand's Trail Twister

Heldenbrand's Rennisance GG, CD

Ch. Alcyn's Bayou Bijou, DOM

Am/Can Ch. Ell Bee's Son of Bis

Carbara Breho ShowTyme Hope
SHOW WINS

05/05/2002 -- ABC National - Futurity, 2nd 6-9 mos

08/30/2002 -- Bayou KC, BOW/WD

08/31/2002 -- Bayou KC, BOB

09/26/2002 -- Heart Of The Plains KC, WD

09/28/2002 -- Hot Springs National Park KC, BOW/WD

09/29/2002 -- Hot Springs National Park KC, BOW/WD

10/12/2002 -- Tupelo Kennel Club, BOS/WD, BredBy Group 1

10/31/2002 -- Boxer Club of OK, WD

11/02/2002 -- Bartlesville KC, BredBy Group 1

12/14/2002 -- Central Florida KC, BOW/WD

01/19/2003 -- Greenville Mississippi KC, WD/BOW/BOB New Champion!

01/20/2003 -- Greenville Mississippi KC, BOB/Group 4

03/16/2003 -- Galveston KC, BOB/Group 4

04/20/2003 -- D'Arbonne Kennel Club, BOB

05/10/2003 -- Greater Emporia KC, BOB/Group 3

05/11/2003 -- Emporia KC, BOB/Group 2

06/01/2003 -- Fargo-Moorehead KC, BOB

06/29/2003 -- Meri-Miss KC, BOB

07/05/2003 -- Jefferson City KC, BOB