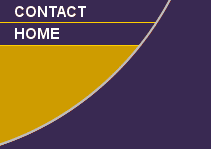 Maxlan Breho Vertical Flight "Vertee"
AKC: WS07128304 Sex: Female Color: Brindle DOB: 11/14/2003
Owners: Theresa Galle, Brenda Stuckey & Bill Maxie Breeders: Bill Maxie & Terri Galle
Vertee Marie is our beauty that never really liked to show....finally I decided that it was just not worth her having to show when she really disliked it so. She is now retired with her 5 points and living with a couple of my very best friends, Susan & Derry Hollis, in Monroe, LA. She has plenty of fun with her half brother Moonee and a huge yard to run in and two loving 2 legged parents to torture and to entertain!
Am/Can Ch. Breho I Bee Shinin', SOM

Ch. JEMS Pearl Jam, SOM, LOM

Ch. Bridgewood's B K Kahuna, SOM, LOM

JEMS Pearl of Manor Hill

Am/Can Ch. Breho I Bee Blazin, DOM

Ch. Heldenbrand Trail Blazer, CD

Ch. Alcyn's Bayou Bijou, DOM

Maxlan Breho Vertical Flight

Ch. Maxlan's Golden Bit

Ch. Maxl's Golden Boy, SOM, LOM

Ch. Schoolmaster's Easter Noah, SOM

Ch. Dreamweaver's Gold Lace O' Maxl, CD, DOM

Ch. Cresther's Spectacular Bit

Ch. Schoolmaster's Easter Noah, SOM

Ch. Jerelyn's Kopykat of Har-Vel, DOM