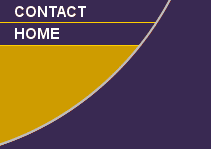 J-Lyn's E Z Double Trouble, DOM "Hallee"
AKC: WP99175301 Sex: Female Color: Brindle DOB: 05/31/2000
Owner: Brenda Stuckey Breeder: Lynda Evans
J-Lyn's E Z Double Trouble in NO way lives up to her name! She is an absolute treasure and a joy, and is a gentle soul who gets along with everyone. She is an ICh. Breho Sanjac E Z Travlin, SOM "Easy" daughter out of J-Lyn's Chewbaka, and was bred by Lynda Evans and lived with her until Lynda was forced to give her Boxers up when she had to move in to an apartment and could not take them with her. A badly broken ankle that would not heal properly forced her to make a decision I hope I never have to make, but she knew she could not do things for her Boxers when she could not walk. I have her to thank for letting me bring Hallee into our home when I was still broken hearted about loosing her half sister, Ch. Breho E Z Gloree Bee "Gloree Bee", to cancer....Hallee's sweetness was like having Gloree back with us, her gentle ways are a mirror of Gloree and she keeps Gloree alive in memory always.
Hallee's Champions all sired by Am/Can Ch. Breho I Bee Shinin', SOM "Shiner":
Ch Breho Shimmer & Shine "Shimmer", Ch. Breho See Me Shine "Shelbee", Ch. Breho Watch Me Shine Dannee" and Ch. Breho Keeper of the Flame "Keeper".
ICh. Breho Sanjac E Z Travlin, SOM

ICh. Ell Bee's Sooner Bee Travlin, SOM

Am/Can Ch. Ell Bee's Son of Bis

Am/Can Ch. Bellcrest Just It From Ell Bee

Ch. Rain-Tree's Can't Touch This

Ch. Heldenbrand's Trail Twister

Ch. Heldenbrand's Hearts Desire

J-Lyn's E Z Double Trouble, DOM

J-Lyn's Chewbaka

Can Ch. Rodonna's Man of War

Can Ch. Rodonna's Renegade Crusader, SOM

Can Ch. McAdam's Rodonna Pride in Mind DOM

Can Ch. Rodonna's Legend in the Making

Can Ch. Rodonna's Renegade Crusader, SOM

Rodonna's Legacy Of A Legend