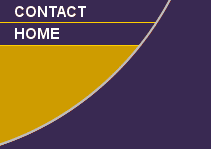 ICh. Ell Bee's Sooner Bee Travlin, SOM "Buster"
AKC: WG015328 Sex: Male Color: Brindle DOB: 04/16/1987
Owner: Brenda Stuckey Breeders: Donna & Lennie Blumberg
"Buster Brown" was, and always will be, the love of my life. He was bred by Donna and Lennie Blumberg, from their Am/Can Ch. Ell Bee's Son of Bis out of their Am/Can Ch. Bellcrest Just It From Ell Bee (bred by Shirley Bell of Bellcrest fame). He was a double grandson of Ch. Ell Bee's Just Watch Out "Bis". "Bis" was the number one Boxer in the U.S. in 1982.
All my Boxers are cherished, but I believe there is always that one special one that claims the biggest piece of your heart and never turns it loose. Given my means of being able to show, I should have never been allowed the singular honor of owning this wonderful Boxer. He was much too good for me, and I will never feel that I did right by him, even though he earned three Championships and his Sire of Merit award. Luckily he was good enough to take up where I left off in ability in the ring. The first points he won for me at 9 months old were Best of Breed and Group 1 for a 4 point major, and he won Breed the next day as well. Two weeks later he again won the Breed, as well as a Group 3.
At the Dallas Boxer Club Spring Specialty, he was Reserve Winners, and later after a trip to Canada to finish his Canadian Championship, came back to go Best of Winners at the Dallas Boxer Club Fall Specialty, finishing with another 4 point major, owner handled, with his Breeders, Donna and Lennie Blumberg, there to cheer for him. That was probably the best day of my life. I took him to only five States Kennel Club shows. There he finished his SKC Championship, winning the Breed in the first four, also winning 1st in the Group at each, and at his fifth, he won the Breed and a Group 3.
I kept 3 puppies by Buster Brown. Two are from Ch. Rain-Tree's Can't Touch This "Chessie". They are ICh. Breho Sanjac E Z Travlin, SOM "Easy" and ICh. Breho Sanjac Travlin Fancy "Holly". Ch. LoneStar Breho Kitty Hawk "Hawk" is out of Ch. Breho LoneStar Hearts Afire "Charlotte". I also have his granddaughter and half-sister Ch. Alcyn's Bayou Bijou, DOM "BeeBee", who looks so much like Buster, and is so dear to us. She was bred by Cyndi and A. L. Parker, Jr. and is co-owned with A. L. Parker, Jr., who graciously let her come here to live with us.
Am/Can Ch. Ell Bee's Son of Bis

Ch. Ell Bee's Just Watch Out, SOM

Ch. Morleen's Al-Le-Lu-Ia SOM, LOM

Ell Bee's Young Kipper

Ch. Dasel's Spring Fantasy

Am/Can Ch. Moss Wood's Zinger Zapper, SOM, LOM

Dasel's Cristel Star, DOM

ICh. Ell Bee's Sooner Bee Travlin, SOM

Am/Can Ch. Bellcrest Just It From Ell Bee

Ch. Ell Bee's Just Watch Out, SOM

Ch. Morleen's Al-Le-Lu-Ia SOM, LOM

Ell Bee's Young Kipper

Bellcrest's Encore, DOM

Ch. Wincaster's Stargazer

Can. Ch. Bellcrest's Critique, CD